The project
Lokalebasen approached Substance Lab with nothing but a bunch of thoughts and ideas written down on 6 pieces of paper. Now, they are one of - if not the - premier place to find commercial office space or production facilities for leasing in Denmark.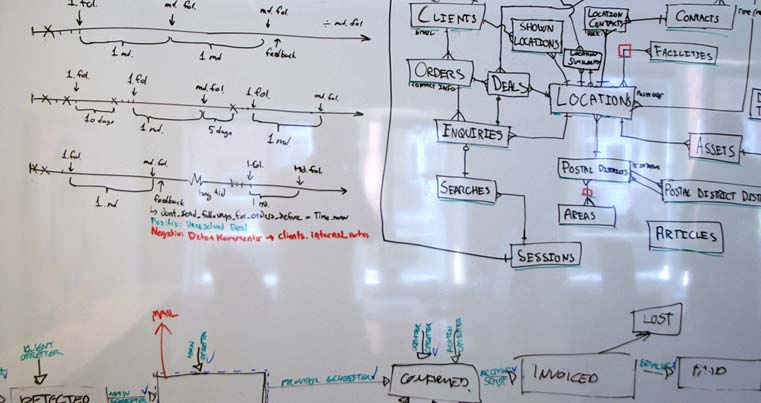 The process
Carving the project into 2 week iterations allowed Lokalebasen to adjust their priorities as the project progressed, while keeping up to date with the progress, and the cost under control.
With a sharp focus on implementing the features that mattered here and now, Lokalebasen had website visitors and revenue long before the application was complete.
The outcome
The application launched publicly in April 2009 after half a year of initial development. Only two years after its inception, Lokalebasen has become a highly profitable company - both for its owners and its customers.
Lokalebasen
Substance Lab was hired to build Denmarks leading portal for renting and selling offices, warehouses, and production facilities.
Substance Lab did
API development, E-conomic integration, Google Maps integration, Internationalization, Maintenance, and Programming
Technologies used
Coffeescript, Google Maps, Javascript, PostgreSQL, Ruby, and Ruby on Rails